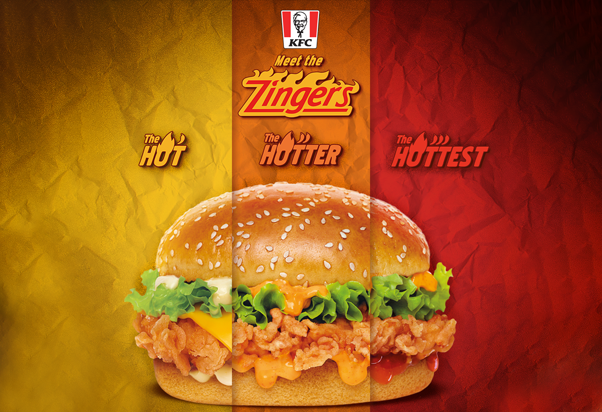 KFC limited edition
The Zingers arrive at KFC
​The limited edition Zingers arrives at KFC! 3 sandwiches, 3 levels of spiciness in a more and more delicious taste.
HOT
Delicious Zinger spicy chicken fillet, fresh lettuce, cheese and double layer of mayonnaise, in a soft sesame sandwich.
HOTTER
The irresistible Supercharger sauce enhances the delightful spiciness of the Zinger fillet and surprises you with a SUPER taste.
HOTTEST
Fresh salad, the sauce Supercharger and Sweet Chilly. A Mix of explosion taste!